Pluto Travels Blog
Pluto Travels › Blog › How to Plan a Perfect Road Trip?
How to Plan a Perfect Road Trip?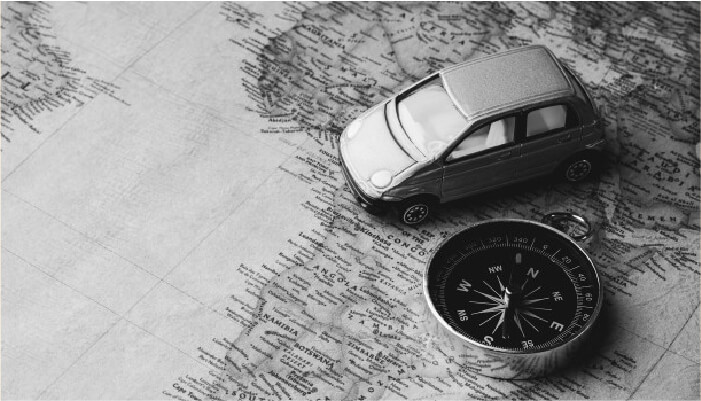 "The road is there, it will always be there. You just have to decide when to take it."
- Chris Humphrey
Though air and train journeys are fastand less tiring, the road trip has its perks. You enjoy the journey as much the destination. Stopping for food, tea break or to appreciate the surroundings is easier on the road trip. However, a last minute road trip planned in haze can take the unpleasant detours.
Before You Hit the Road
Five Things to Keep in Mind
Plan your route and stops ahead


Not only the destination but planning your route and stops during your trip before you hit the road is essential.

Know your budget


When driving your car outstation, you need to consider RTO taxes along with fuel, food, accommodation, and parking bills. If you are unaware of the city's whereabouts, it is better to hire a luxury car rental services in Pune with driver such as Pluto Travels to ensure your safety, comfort and avoid unnecessary expenses due to detours.

How long (or short) is the journey


Driving straight for hours can be tiring and stopping often for a break is not feasible. Decide how many kilometers you are adding to car's running. If you are unsure of your driving skills car rental is your safest bet.

Food, parking, and accommodation


If you are planning to stay, an advanced booking saves you time and money. Last minute trip plans however make it difficult. A skilled driver well-versed with the place can help you find last-minute decent accommodation.

Documents, gadgets and other stuff


Carrying car insurance, driver's license and other documents are essential during the road trip. No road journey is complete without music. So downloading or creating travel playlists adds up to your already huge road trip to-do list.
Five 5 Mistakes to Avoid
Leaving without car-friendly food (and drinks)

Carrying a single car key

Downloading podcasts, playlist and travel guides on-the-go

Setting out without a paper map

Leaving without emergency car kit
Why Rent a Car for a Road Trip?
You can hire a car based on parameters such as safety, fuel-efficiency, and comfort, which matter during the on-road journey. The rental cars hired from the best car rental agency in Pune undergo regular checks and are well-maintained. The agencies make sure of the safety measures, hygiene and comfort of the hired cars before reaching your doorstep.
Luxury car rental services in Pune with driver such as Pluto Travels offer more than just transportation. A car is pre-checked before the journey and sent with police verified skilled chauffeurs well-versed with the routes and destinations. Moreover, you will find the car equipped with daily newspaper, magazines, mineral water, facial tissues, reading light, air freshener, and soothing music.
Leave your worries behind and ride in safety, comfort, and class with Pluto Travels, the best car rental agency in Pune.
About Pluto Travels
When traveling for business or leisure, follow your desire to travel in our luxury car; Pluto Travels Car will come in handy in saving your time and your money. With over 200 chauffeur driven limousines and sedans Pluto is one of the classiest choice for making your travel safe and comfortable. Discover the moments that have defined us and made Pluto an icon of elite class cars club across Pune, Mumbai & Bangalore. For more information on Pluto car rental services do read our latest blogs and follow us on social media.

---
Our Latest Blog
---
Find us on Facebook